Affordable, Reliable & Easy to use Retail POS Systems.
Capable of handling 1000's of inventory – stock management with Barcode, Scales and Customer Display Screens, Retail POS System is the perfect solution to take back control of your Retail Business. Our Grocery POS System can be custom designed. Let us know if you need a custom Retail Point of Sale System feature.
All images we use on our website are natural images of the POS products. What you see, what you get. They are Brand New, Supply and fitted by MiPOs with a Warranty and Support.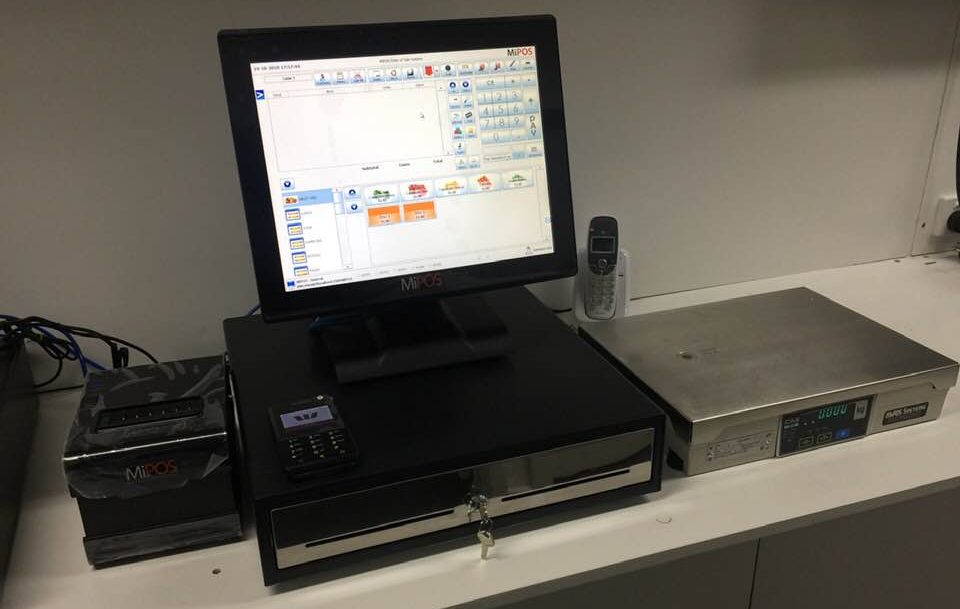 Complete POS System with Integrated Scale and EFTPOS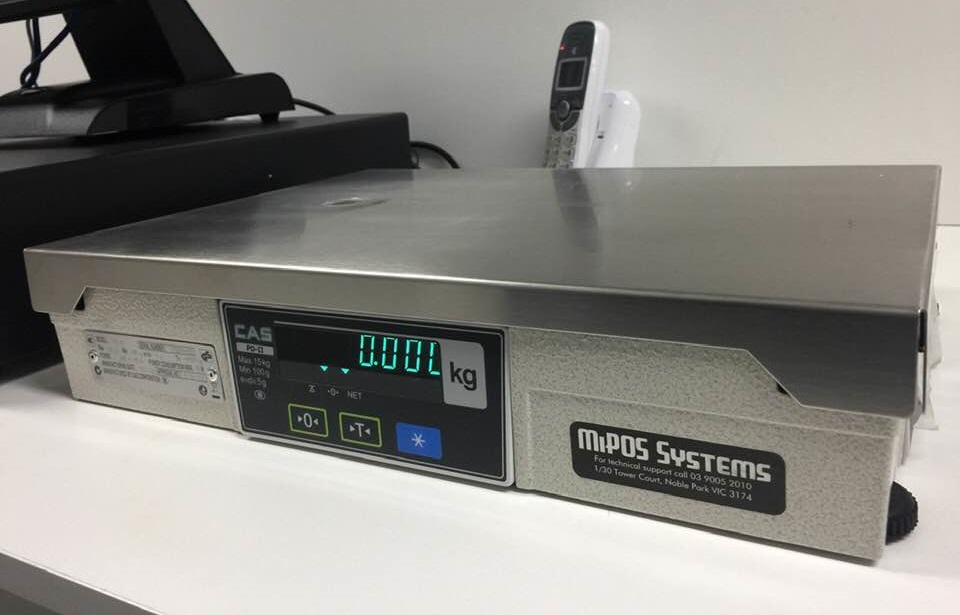 CAS PDII Certified Scale Integration
A must have POS system for Retail Business.
Our Retail POS System consists of reliable set of POS hardware and a Retail POS Software which is easy to use, staff friendly and has loads of features useful for day to day retail business activities.
MiPOS Retail POS System can setup multi terminal, has Integrated EFTPOS and Integrated Scales.
Features of a Retail POS system.
A Retail Point of Sale System must have a faster checkout, accurate inventory management, fast stock take, integrated scales and other devices to make running a Grocery, Fruit and Veg Shop accurately. Our Retail Point of Sale Systems covers most of the common retail industry requirements. If we don't have it, we will custom develop it. If you are looking for VIP Points, Loyalty Cards, Email and SMS Marketing, they are all integrated into our Retail POS System.
1. 15″ Touchscreen All-in-one POS Terminal
2. Cash Drawer with x2 Keys
3. 80mm Thermal Printer for Receipts
4. 80mm Thermal Printer for Kitchen Dockets (Optional)
5. Option for Multiple Terminals, Printers and Mobile Tablets
6. POS Software, Installation, Menu setup, Staff Training
7. Warranty and After Sale Service
Our Retail POS Systems also come with the POS Software menu setup, Delivery within Melbourne, Installation Training of you and your staff.
There are few important questions to ask.
Question 1. Does the Retail POS Systems have quick sale options, multiple choice options and orders on hold?
Question 2. Can it do live Stock Take, print Shelf Labels, Mark-Downs, back office order processing?
Question 3. This is a common question. Is the hardware reliable, brand new and with warranty? Or second hand which you should avoid.
Question 4. Does the POS System has Integrated EFTPOS.
Question 5. Does the POS System has Integrated Scale Option. What licenses Integrating a Scales are involved.
Question 6. Most importantly, is there a comprehensive support for the System, Day and Night?
Question 7. How much Retail POS System cost? "It depends with what you want to start with. We don't sell refurbish used equipment. Our retail POS software does not have ongoing payments."
Speed up sales with POS System with Integrated Scales
These Scales integrate directly to your MiPOS Point of Sale system without having to double enter weight values. This integration speeds up transactions and avoiding any costly mistakes.
Get a Quote for a Retail POS System

Get an Estimate for your POS System
NMI Trade Approval for POS System with Integrating Scales
NMI Trade Approval for MiPOS Retail POS Software Scale Integration.
Getting the right Retail POS software is the most important factor of setting up a good POS system for a retail business. We encourage you to to visit us for a DEMO and checkout the POS hardware and Software, test it out, ask questions to be informed before you make a decision.
Download a copy of POS Software user manual. This Manual is updated regularly. Maintaining a software development needs many hours of development – updates – modification – to keep up with the changing demands and requirements.
We have a strong in-house development team to guarantee our software and we stand behind it 24/7.

Call MiPOS on 0390052010 for pricing options and special offers.

Simple – Reliable – Affordable – POS Systems
CASIO CAS PDII Scale Integration.
Retail POS Software Only
Do you have POS Hardware and Only needs Retail POS Software? Click here for more information.