Integrate CAS PDII and USB Thermal Receipt into a MiPOS Terminal
Step 1 – Connect CAS PDII Scale and 80mm Thermal Receipt Printer in to POS Terminal as per the images before. Choose USB Cable and RS232 Cable provided.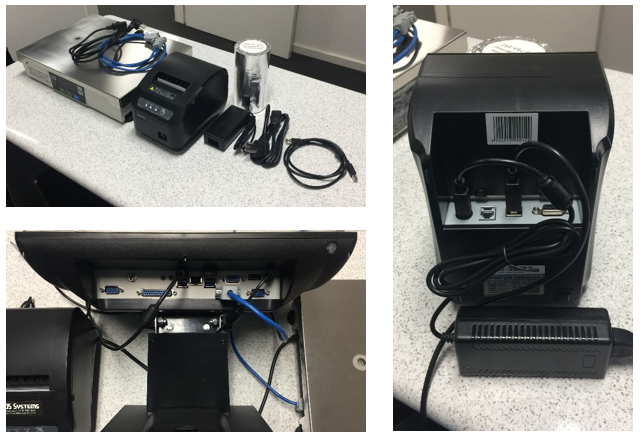 Step 2 – It's important to choose the exact USB port and COM port as per picture, when connecting the scale and the printer. Then, power up MiPOS Terminal and attached devices.
Power button of the MiPOS Terminal is located underneath the touch screen
Step 3 – Some screens to explain
Connect to Wifi for remote assistance.
Locate MiPOS Software icon to open program.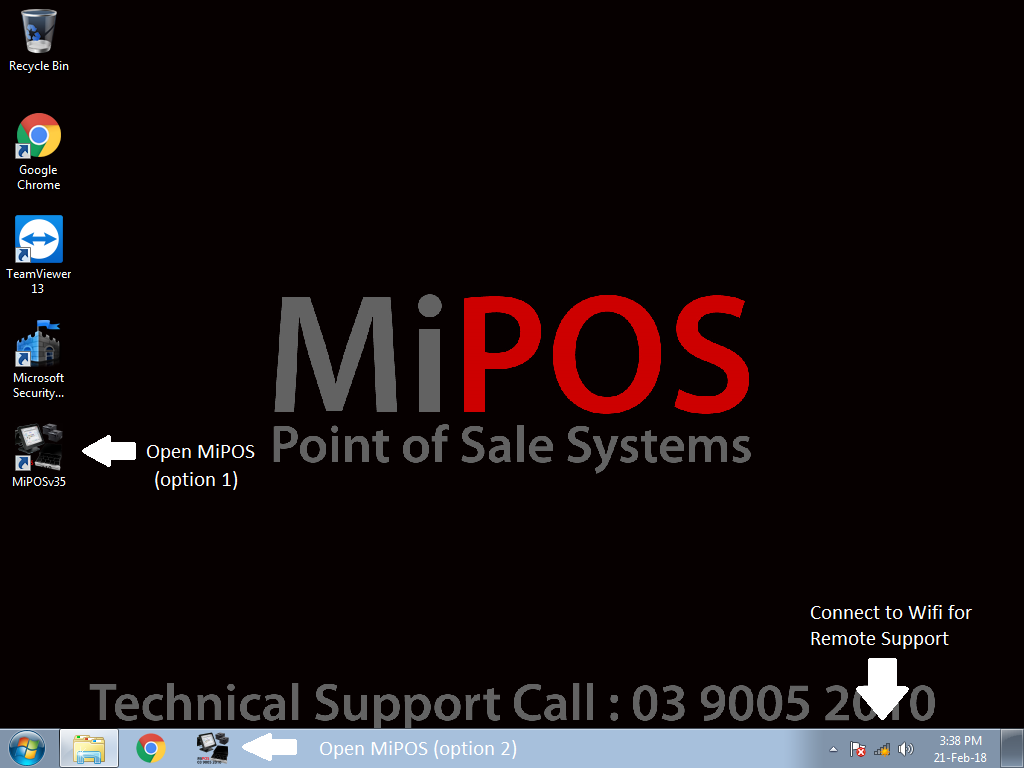 Choose Admin to login.
Choose Exit to exit from MiPOS Software.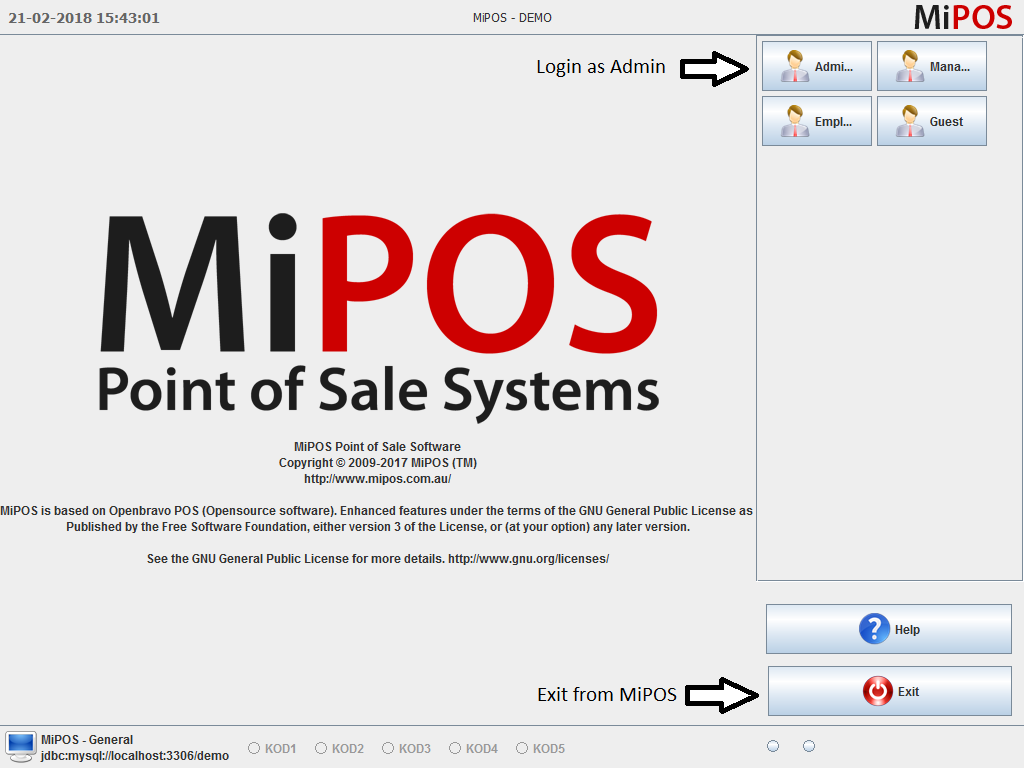 Place an item on the scale.
Select an item from the sales screen.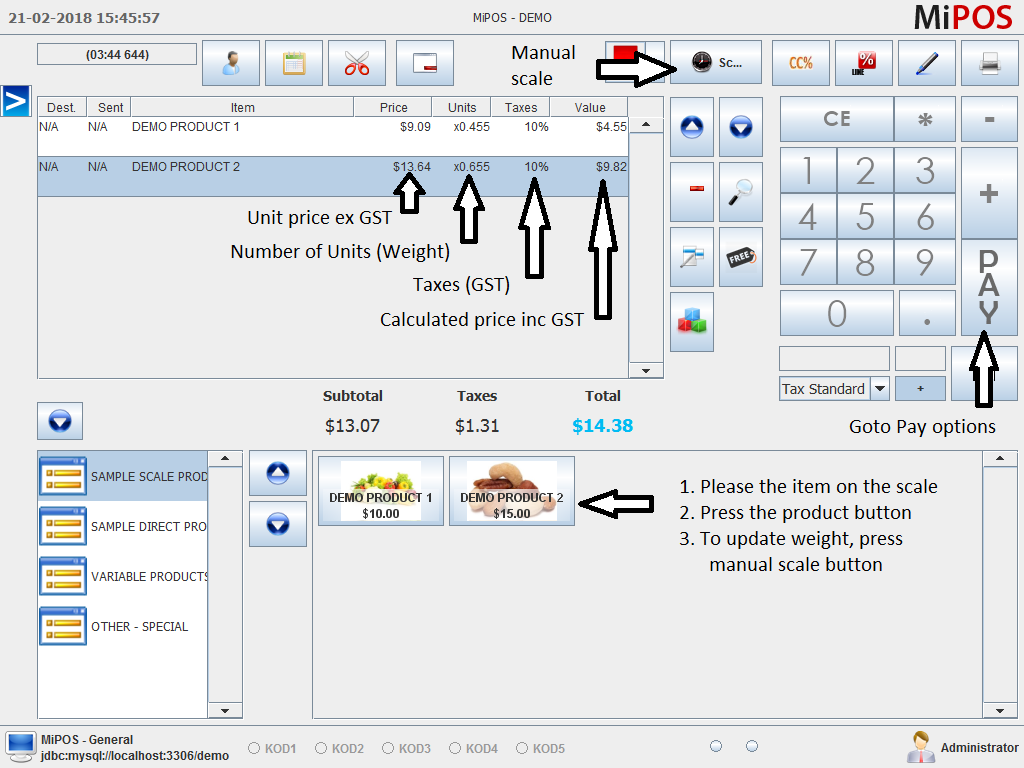 This error message usually means the scale is connected but reads "0". Nothing on the scale.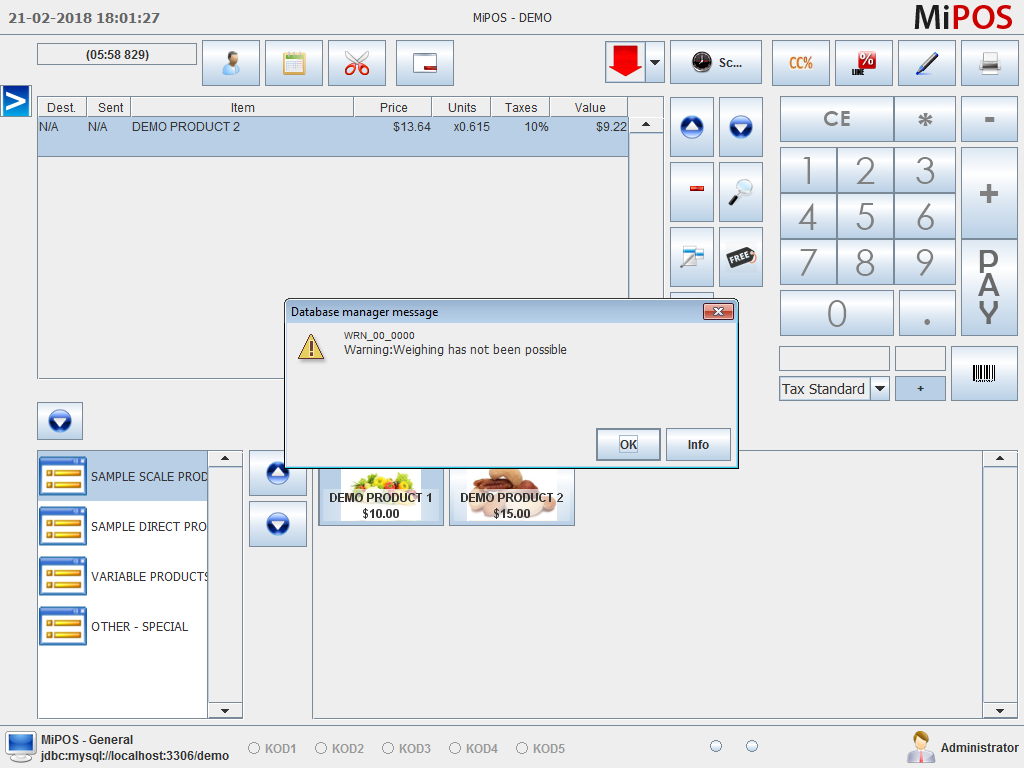 Press PAY and choose the mode of Payment.
Press OK to print the receipt.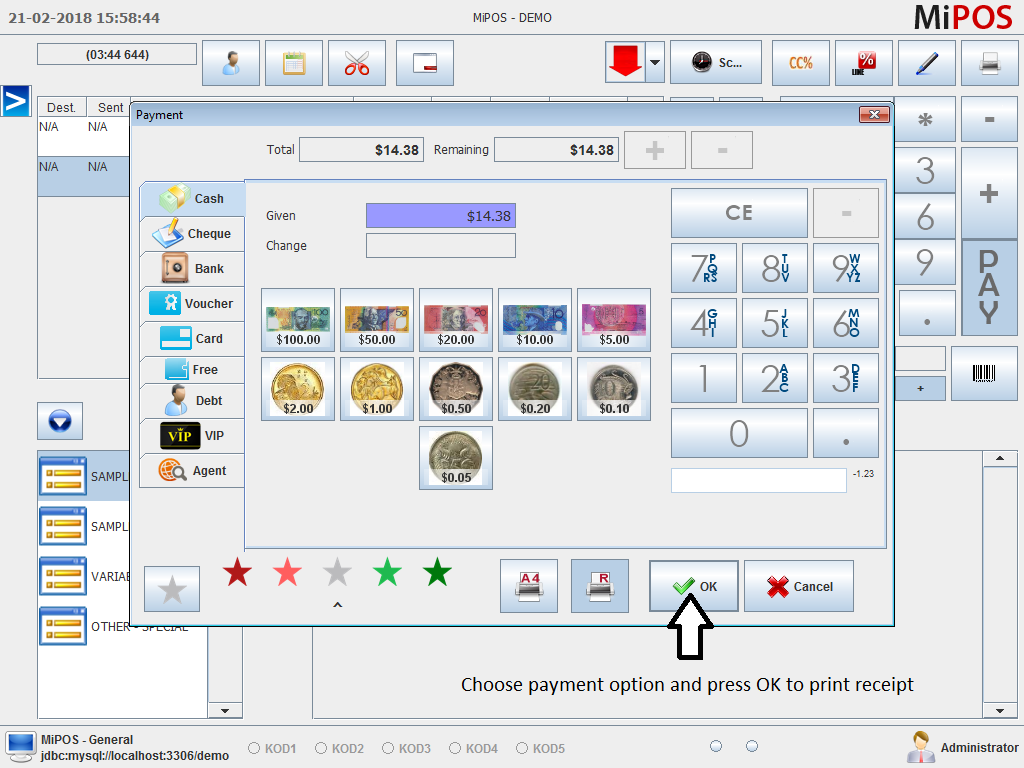 Press the MENU button, scroll down to Logoff and Exit from the program.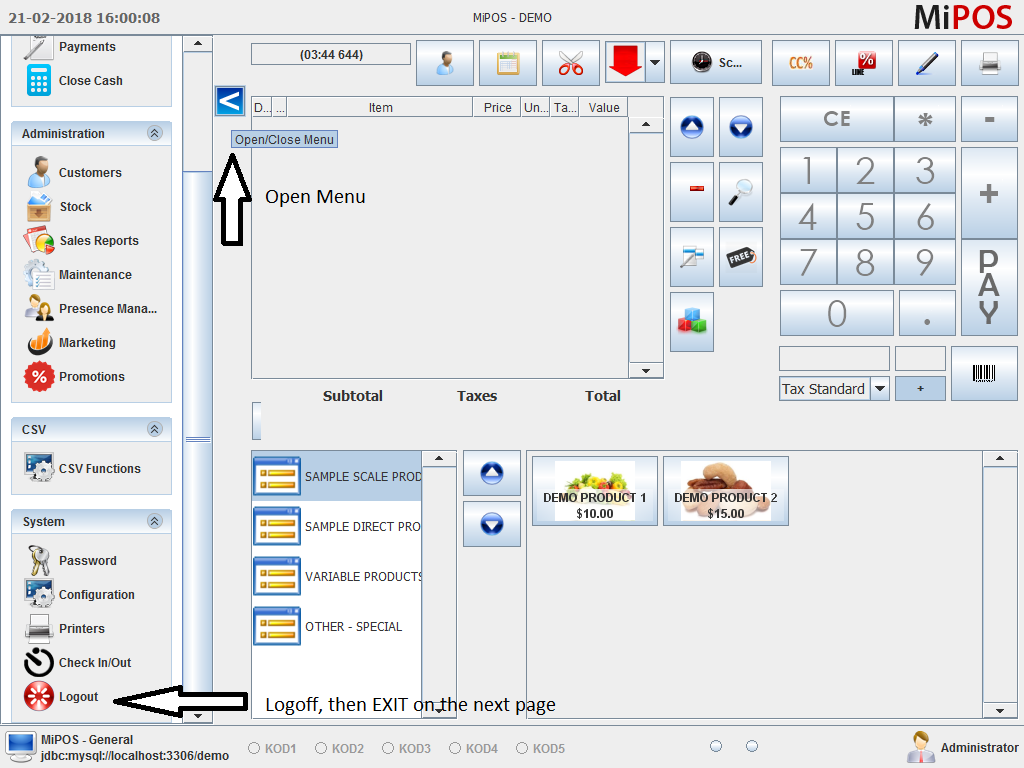 Note – Teamviewer software is already installed on your MiPOS terminal.
If you have come across any difficulties setting up the system, please connect MiPOS Terminal to internet via Wifi, open Teamviewer Software and give Tech Support a call on 03 9005 2010.