POS System for Takeaways and Pizza Shops.
POS System will take the pain out of Taking Orders accurately, less mistakes and close cash.
Download a copy of POS Software user manual. This Manual is updated regularly. Maintaining a software development needs many hours of development – updates – modification – to keep up with the changing demands and requirements.
We have a strong in-house development team to guarantee our software and we stand behind it 24/7.
Takeaway POS System makes it easy to take customer information and pass on correct information to delivery driver.


Delivery POS System will help you out manage all these work from you and free your time to look at more important things like improving your business.
Takeaway POS System benefits.
Increase taking orders, speed and reduce customer waiting times
Keep track of sales, stock and staff time
Reduce order mistakes, wastage and employee theft
Quickly run reports on Sales and Daily performance
Robust systems for continuous operation.
Here's how you can streamline your order takeaway process.
1. Take the order, Customer gets a number
2. Order Number is printer on Order Docket
4. Staff knows the Order is PAID or NOT
3. Receipt holds all information you want
4. Call up the Order Number when it's ready
5. Customer collects Receipt and Food
* No mistakes, no misuse. Order Number is reset every night
Takeaway POS System | Delivery POS System | Pizza POS System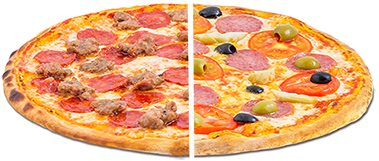 # Takeaway POS Systems saves time and money managing your Cafe, Restaurant, Pizza and Takeaway Shop
# Our prices are negotiable. Tell us your POS hardware requirement and we will find the best POS Solution for your budget
# We have one of the most simple to use POS Software. You can train your new staff under 10min.
# POS Software comes with features best suite for a Cafes and Restaurants with Table Layout, Kitchen Order Printing, Customer VIP Cards, Vouchers, POS Tablets and Multiple POS Terminals.
Online Ordering System Intro
MiPOS System for Takeaway Business.
1. 15″ Touchscreen All-in-one POS Terminal
2. Cash Drawer with x2 Keys
3. 80mm Thermal Printer for Receipts
4. Kitchen Dockets Printers f(Optional)
5. Option for Multiple Terminals, Printers and Mobile Tablets
6. Takeaway POS Software, Installation, Menu setup, Staff Training
7. Warranty and After Sale Service
Our POS Systems also come with the Takeaway POS Software menu setup, Delivery within Melbourne, Installation Training of you and your staff.


Simple – Reliable – Affordable – POS Systems