Welcome to MiPOS POS Systems
Are you running a Retail shop, a Cafe or a Restaurant? Or may be you just owned one. Are you looking for a POS System for your Business? Well, you have come to the right place. We are No.1 POS System for Retail Shops, Cafes & Restaurants.


"It depends with what hardware you want to be included. As a responsible POS System Supplier, We don't sell refurbish used equipment, unless the customer specifically asked us. Our software does not have ongoing payments, which is very important when deciding the cost of a POS System. What you get is a reliable, solid, super fast POS system with no ongoing payments".
On an average, a business spends about $2,000 for POS Hardware and $1,000 for POS Software with Warranty and Support. This is an indicative price only and price depends with your choice of POS equipment and required warranty and support.
Restaurant POS System DEMO
Online Ordering System Intro
Call MiPOS on 0390052010 for pricing options and special offers.
What our POS System can do for you?
A good POS System will streamline the Order Process. Faster order taking with reduce mistakes means serving more customers. We make sure you will have a faster cashing-out, faster delivery, reduce theft and remove all possibilities of making mistakes from servers and kitchen. Your new POS System will pay for it self with these every day savings.
POS Software can run store promotions. Offer vouches. Issue Customer Loyalty Cards. Give VIP Points. Give Discounts. Managing Tables Easy with Table Layout. Very Simple Stock Manager. Lower Down Time.
POS Software has a good reputation being a provider of a great pos software, reliable pos hardware, after sales support and professional expertise from years of experience in the industry.
Let's have a coffee and checkout a DEMO at our Showroom. We are available by Appointment.
Call MiPOS on 0390052010 for pricing options and special offers.
Our Best Cafe POS Package includes POS Hardware and Cafe POS Software.
1. 15″ Touchscreen All-in-one POS Terminal
2. Cash Drawer with x2 Keys
3. 80mm Thermal Printer for Receipts
4. 80mm Thermal Printer for Kitchen Dockets (Optional)
5. Option for Multiple Terminals, Printers and Mobile Tablets
6. POS Software, Installation, Menu setup, Staff Training
7. Warranty and After Sale Service
Our POS Systems also come with the POS Software menu setup, Delivery within Melbourne, Installation Training of you and your staff.


POS Software features : Multiple table layouts, Table order taking, Multiple kitchen order dockets, Order display bump screens, VIP Points, Loyalty cards, Mobile stock manager and Inventory manager, Email and SMS marketing, plus many more features.
As a reliable pos system supplier, we also provide extra Hardware addons. Extra order printers, order display bump screens, customer advertising display, integrated scales and integrated EFTPOS are few. The POS system software has some amazing features. Some on the highlights are 5 second rule. It's easy on new staff and takes only 5min to train your new staff to come onboard and most of our POS Software features are self explaining.
MiPOS Point of Sale Systems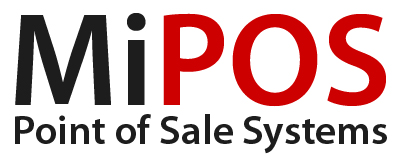 ,

Factory 1/30 Tower Ct

,

Noble Park

,

VIC

3174

,

Australia
-
Phone:

0390052010
Email: info@mipos.com.au
URL: https://www.mipos.com.au/
Price range: $$$ - $$$$
| | |
| --- | --- |
| Monday | 9:00 AM - 5:00 PM |
| Tuesday | 9:00 AM - 5:00 PM |
| Wednesday | 9:00 AM - 5:00 PM |
| Thursday | 9:00 AM - 5:00 PM |
| Friday | 9:00 AM - 5:00 PM |
| Saturday | 9:00 AM - 1:00 PM |
| Sunday | Closed |