How to build a complete retail pos system
Introduction
This guide covers how to build a Retail POS System. We focus more on PC Based Local POS System with hardware required and POS software with features to put together a reliable Retail POS System.
We hope you are someone tech savvy and has spare time in hand setting up your own POS system. You will have to self-manage and support your own system. This guide is intended to be specific on about how to build a pos. So, we will not spend time on defining a POS system nor write about the history of POS, etc.
Since this guide is focused on retail POS system, we will be creating another guide how to create a POS System for Cafes & Restaurant as a separate post.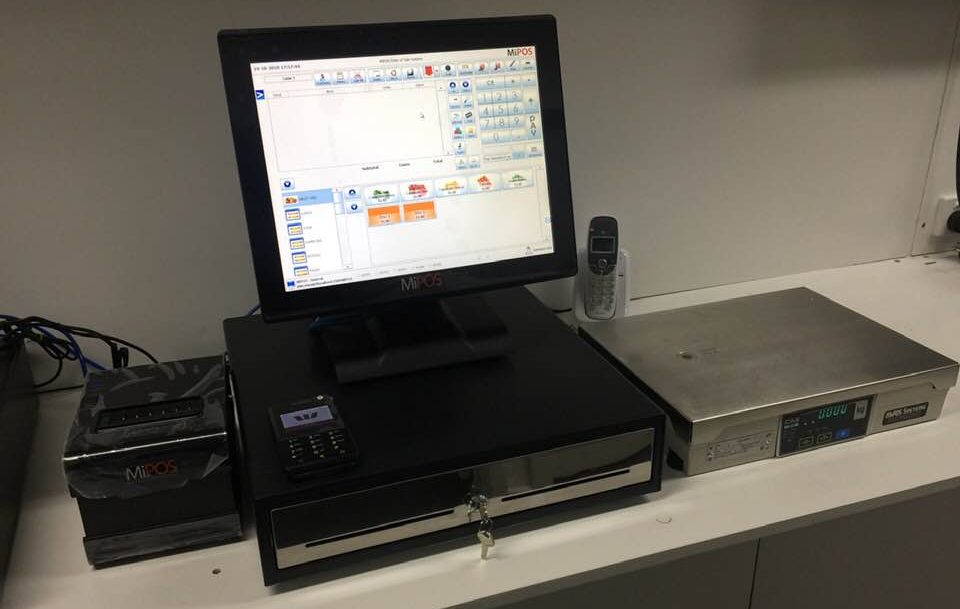 Local Retail POS systems vs Cloud Retail POS systems
It's apple vs oranges. Just cash compare. They have their own befits and disadvantages.
Local POS Systems are mainly used for large scale, large inventory, high traffic environments. They are a bulky setup.
Having said that, we do see Windows Tablet as a POS Terminal to setup the Retail POS Systems.
Cloud POS Systems are more like running on iPad and Tabs used as a simple setup that depends on Internet to Startup and Operate. The setup starts from a Software Monthly Subscription and a DIY POS Hardware Setup.
But this separation is is quite overlapping.
Local Retail POS System
These Systems mainly based on POS system with locally installed Software and POS Database running on the same POS Terminal. Local POS setup can be a multi terminal, depends on the size and the number of checkout terminals required for the retail business.
Retail Shops, Grocery Shops, Fruit & Veg Shop, Supermarkets. Mainly retail shops with a high foot traffic is presence, high inventory to manage, used by multiple operators that need a lot of storage and processing power, reliability and hard use.
Cloud Retail POS system
Cloud based POS system is a setup where the POS Software is hosted on a Cloud Server. It is a multi-tenant system on Subscription basis. You need an internet connection to access the POS System. There are mixed feelings in the industry about these types of system.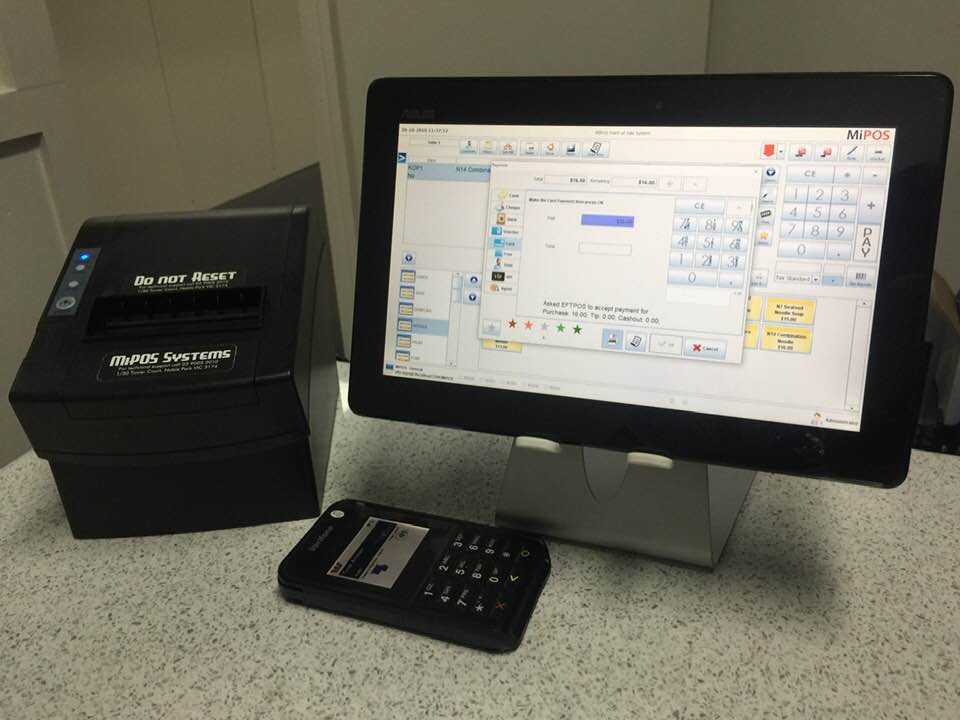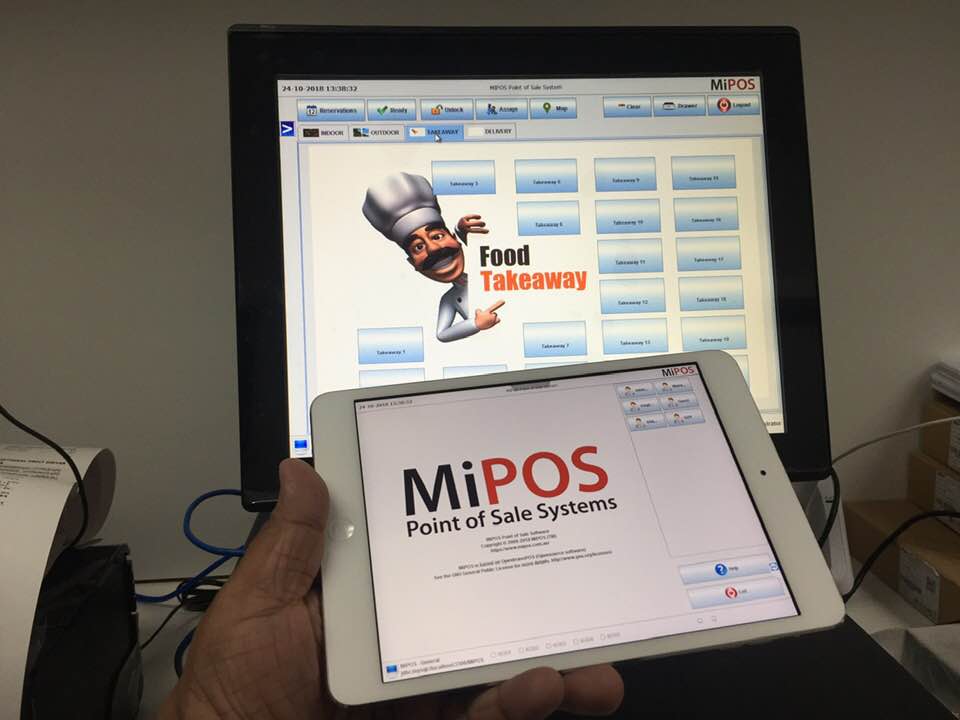 Now, you might think that I'm against Cloud Based POS Systems.
Not really, here's some good points. Are you a business hold only few products, a boutique shop or a specialized retail shop? Well, Cloud based POS system is a perfect option for you. They are not so complex and designed to go live with a minimum amount of training and self-explaining interface.
Start building a Cloud Based Retail POS System
to be continued …
Cloud Based Retail POS Hardware Setup
to be continued …
Cloud Based Retail POS Software Vendors
to be continued …
Start building a Local Retail POS System
Building the hardware setup for a standalone POS system is not that difficult as it basically a PC with addon POS Accessories. It's is also range of Cloud Based POS System setup is comprehensive so, I'm going to stick with a PC based POS System setup where majority of the DIY POS System setups are going ahead with.
Equipment for a standalone Retail POS system
What this means is you will be purchasing the following POS Hardware, troubleshoot and managing your own warranty.
Costs of Retail POS Hardware
Today is 18th Nov 2018 and I live in Melbourne Australia. To put together a Retail POS Hardware setup will set you back about $2000. Out target is to have a reliable hardware set that would last at least 3 year of continuous operation. Checkout below for itemized costs of each equipment.
Minimum POS hardware requirement and costs
POS Terminal – $1500
15 inch Touch Screen POS Terminal. This means the Touch Screen has a PC inbuilt. At least 4GB of Ram with 160GB SSD running an operating system Windows 7 Pro above professional version.
There are few features of a POS Terminal to consider.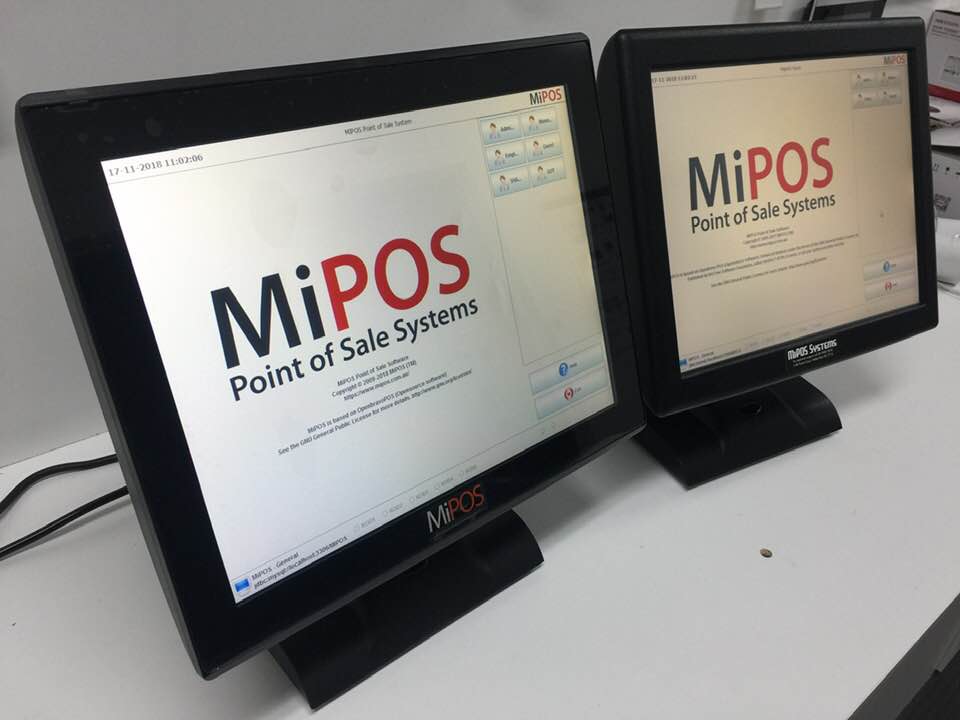 Fan less design with metal heat sink enclosure is a must. Your POS system is going to be running majority of the day and will get abused depends on how busy you are going to be with sales. You do not need any moving parts on your POS Terminal that could mechanically fail.
Bezel free capacitive touch is recommended. Bezel free mean there is no frame between the Touch Screen and Frame, makes water resistant screen and cleaning easy. Capacitive touch is similar to your iPhone that is it sensitive to your touch, that you don't have to knock on the lcd to respond.
Bezel Free, Capasitive Multi Touch All in one POS Terminal would be a better option of all.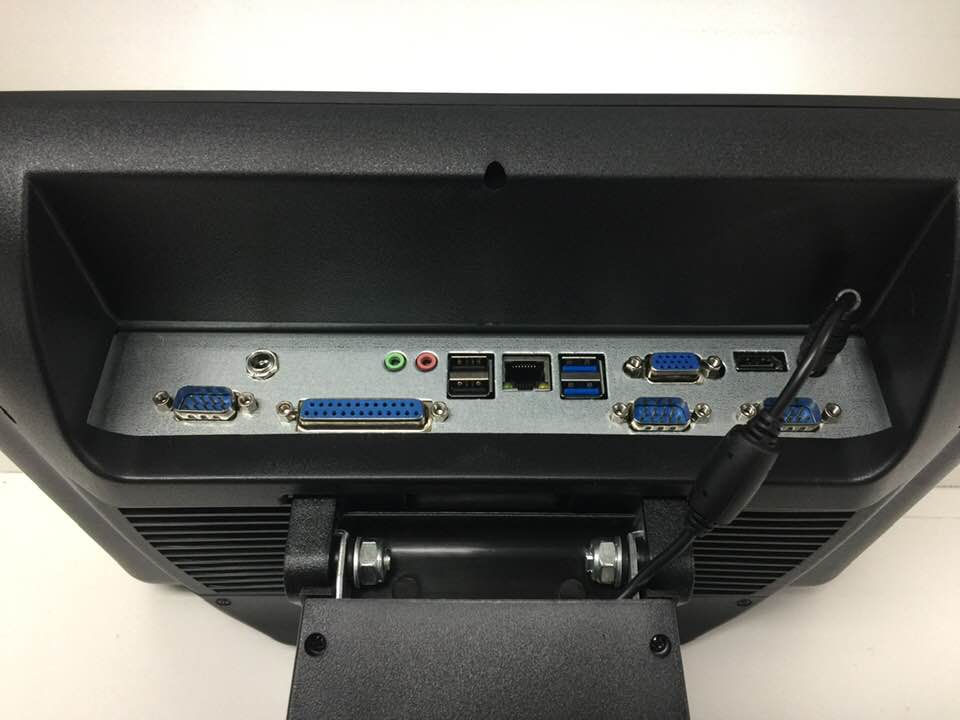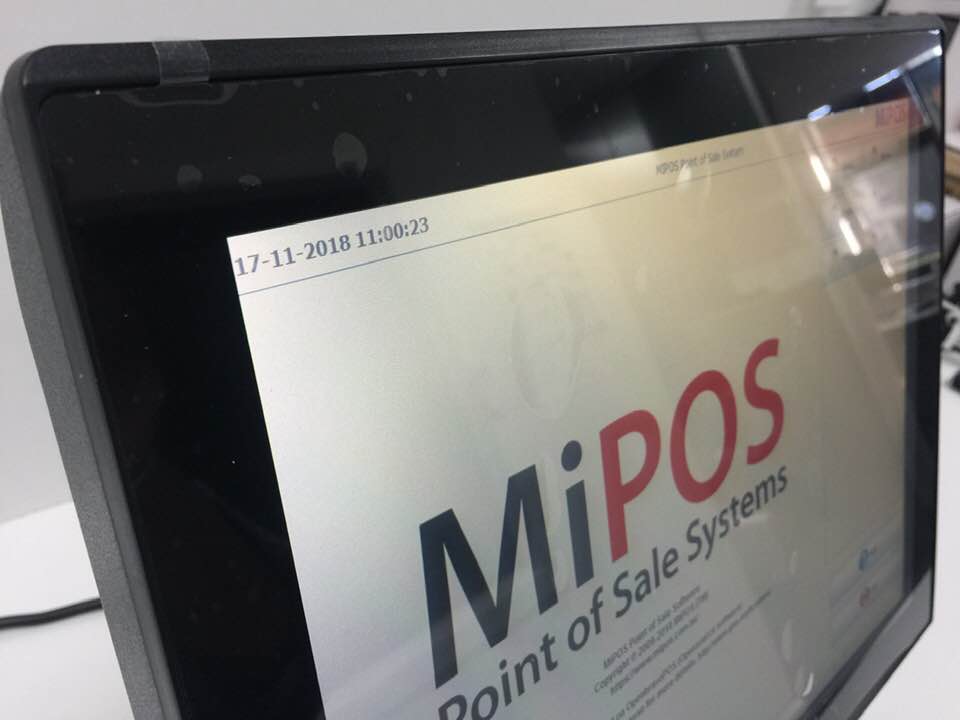 Tip #1: VESA Mount. May be your checkout bench space is limited and you need the POS Terminal on a mount and free up your bench space for serving customers.
Tip #2: If you intend to have a Customer Display Screen, make sure the POS Terminal has an extended VGA port connect the extended Display Screen.
Cash Drawer – $200
Metal Design Cash Drawer with 8 Coins and 5 Notes tray. RJ11 Interface with 24v Solenoid. RJ11 Socket is the connector that plugs into the Printer to automatically opens the cash drawer before receipt prints. 24v Solenoid is the voltage of the releasing mechanism of the Cash Drawer powered by the receipt printer.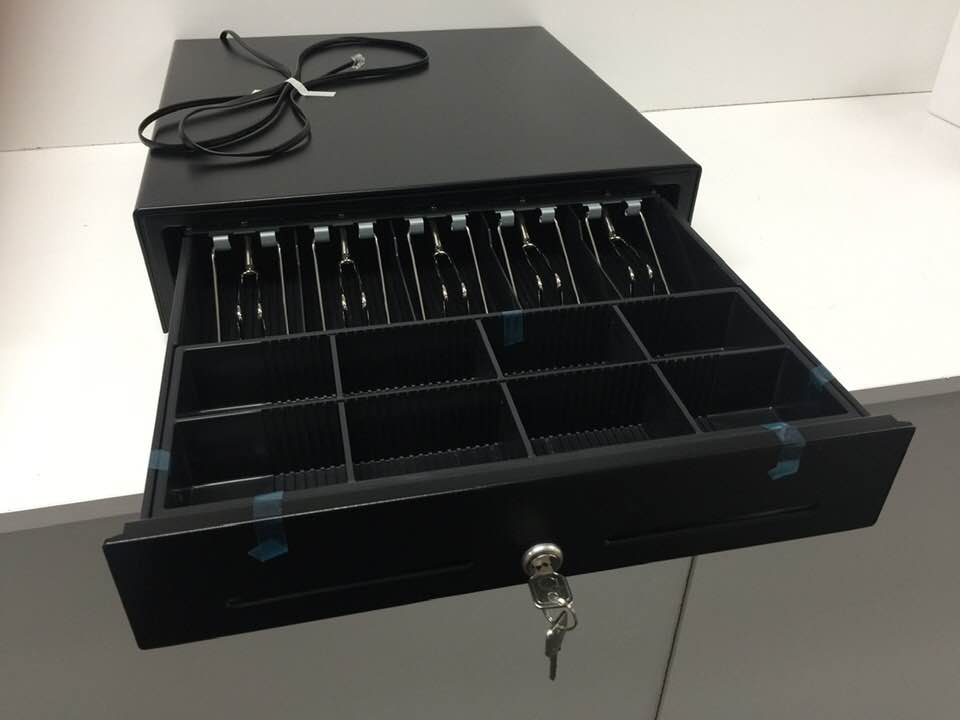 There are other cheaper Cash Drawers with less Cash and Coin pockets. But in Australia, you have 8 Coins and 5 Notes. It's practical and convenient not to mix your cash and coins when you are at a fast phase. So, don't settle for anything less.
Cash Drawer does not have drivers to install to operate. It connects to your receipt printer through RJ11 socket. The POS Software send the command to Receipt Printer to open cash drawer and the Receipt Printer triggers the solenoid to open the Cash Drawer.
Tip #3: if you are on a tight serving counter space, look for an option to under mount your cash drawer.
There are order Cash Drawer configuration such as USB interfaces and 12v Solenoids. Which we do not discuss on this guide.
Receipt Printer – $300
There are 58mm Thermal Receipt Printer and 80mm Thermal Receipt Printers. Any supermarket you go to offer 80mm thermal receipt. This is because you need good enough space to display your receipt information. 58mm is just not enough. 80mm Thermal Printers would be the perfect option.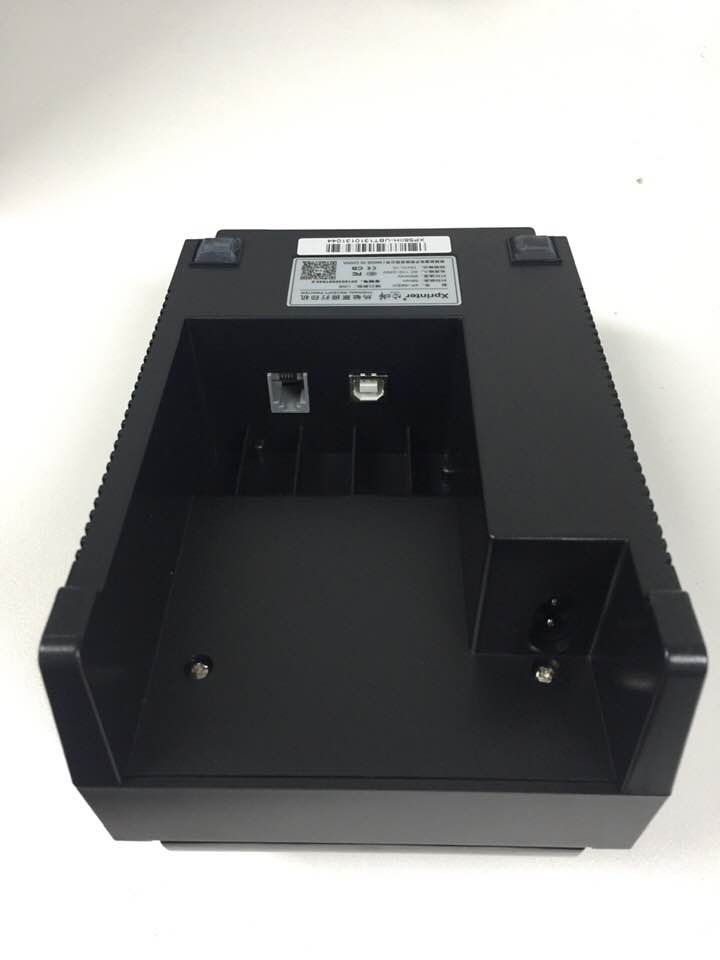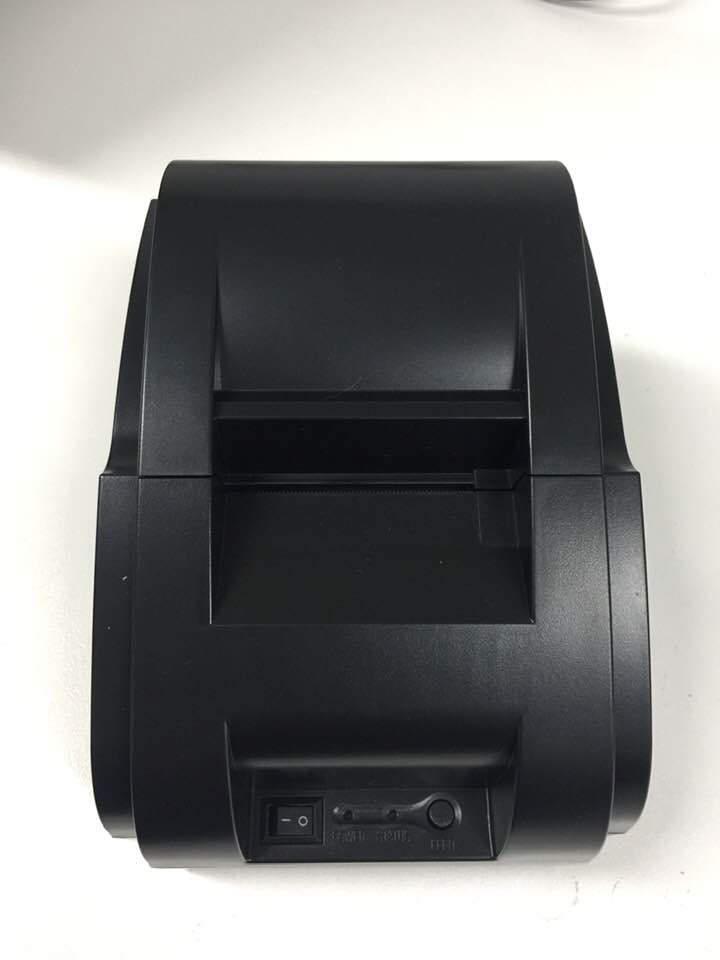 Receipt Printer needs drivers to install on Windows operating system to work. These drivers comes with your purchase and must be installed as USB, Serial or Network mode for the Receipt Printer to recognize on Windows and through Windows, the POS Software to operate.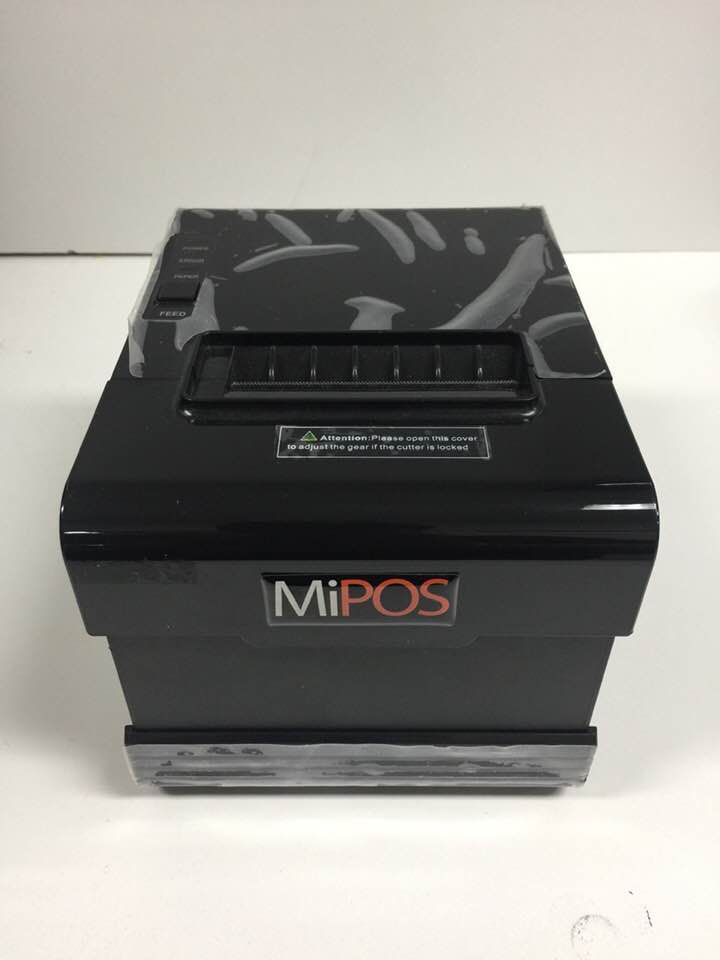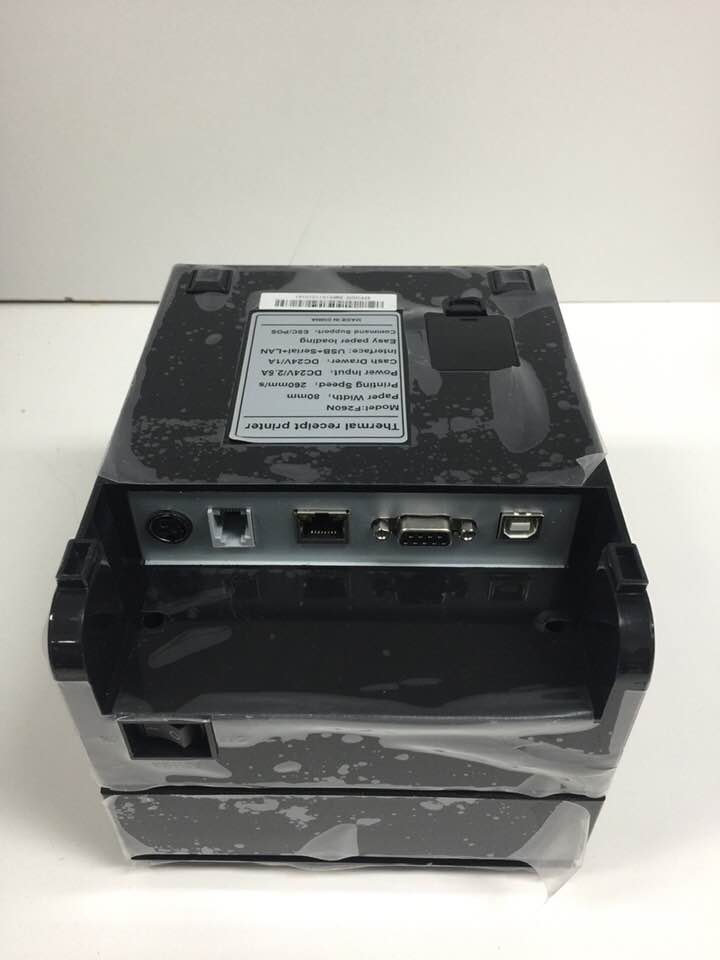 80mm Thermal Printer receipt space is going to be your best advertising space. Starting from logo address, opening times, display discount vouchers, offers and promotions to attract customer for that repeat business.
So, use your advertising space!
Wireless Keyboard and a Mouse Combo
POS Software should be about to operate via Touch Screen on day to day sales. You may require a Keyboard and Mouse to setup Products, Users, Offers, etc on the POS Software. Wireless Keyboard and Mouse is not that expensive, you get one and put away if you don't use it while the receive USB left attached on the POS.
Makes it much more convenient that wired keyboard and mouse as you don't need them all the time.
Optional POS Hardware and costs
Above are the minimums to recognize the setup as a POS System. There are other key devices that can be attached to a POS System, depends on the nature of the business.
For example: Grocery Shops needs Barcode Scanners, Fruit & Veg Shops needs Integrated Weighing Scales. We would recommend everyone to have a Customer Display and Integrated EFTPOS Option. But these are features that need to be available on the POS Software of your choice.
Integrated EFTPOS explained
A must have for a Retail POS System mainly due to convenience and fast checkout when using EFTPOS. Integrated mean, that when you select EFTPOS as the payment option on the POS Software, the amount of funds are transferred to the EFTPOS Terminal automatically. There is no manual input. It does give you a security against mishandling. But you more likely to have mishandling on Cash transactions if you are worried of your staff on that point.
The Retail POS Software must be able to integrate your EFTPOS terminal. In Australia, 95% of the Integrations are facilitated by PCEFTPOS. PCEFTPOS facilitates the EFTPOS to be integrated with your Merchant account for direct debiting the EFTPOS transaction funds.
There are other players are coming into this market such as Smartpay, Presto, Tyro. Major difference is the funds are deposited to one of service providers account and later transferred back to your business bank account vs funds directly deposited in your business bank account. Which I personally prefer the latter option.
Depends on the mature of your business, you may choose to have a standalone EFTPOS Terminal that you manually enter the dollar value into EFTPOS Terminal. This can give you a greater flexibility to be independent to a service provider.
Barcode Scanner
All a standard barcode does is look up a product with the barcode number and pick the product.
There are price embedded and variable weight barcode options mainly used in Delis and Butchers. These types on Barcodes enables to pick the product with weight or product at a special price. Price embedded barcode will be covered on a separate topic and it's heavily depended on the POS Software of choice.
USB Wired Barcode Scanner – $100
Widely used as a generic USB Barcode Scanner in Retail Industry.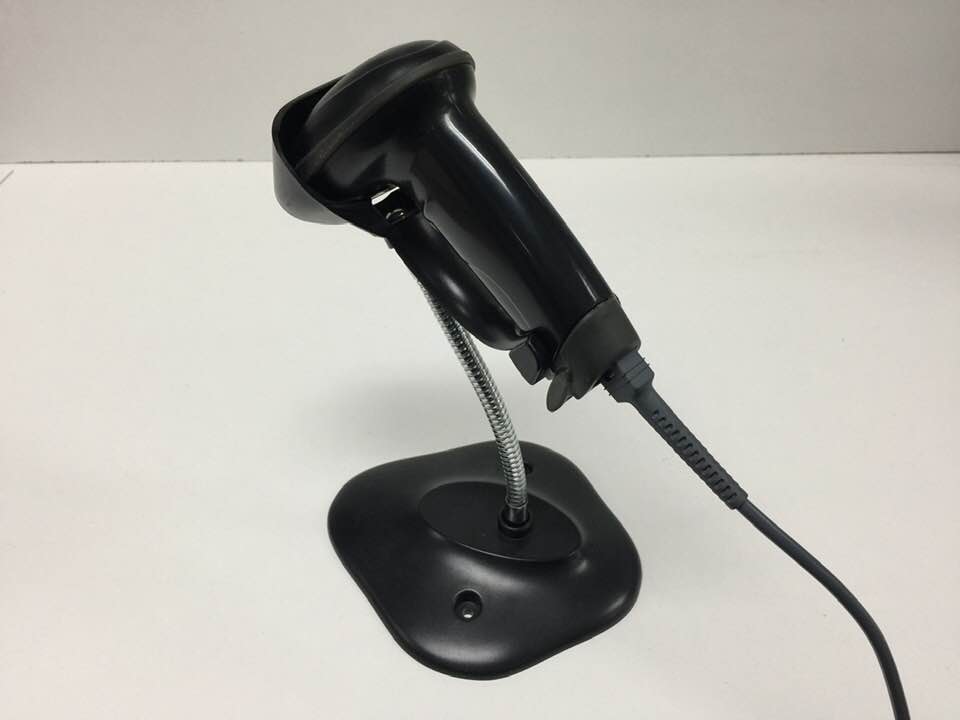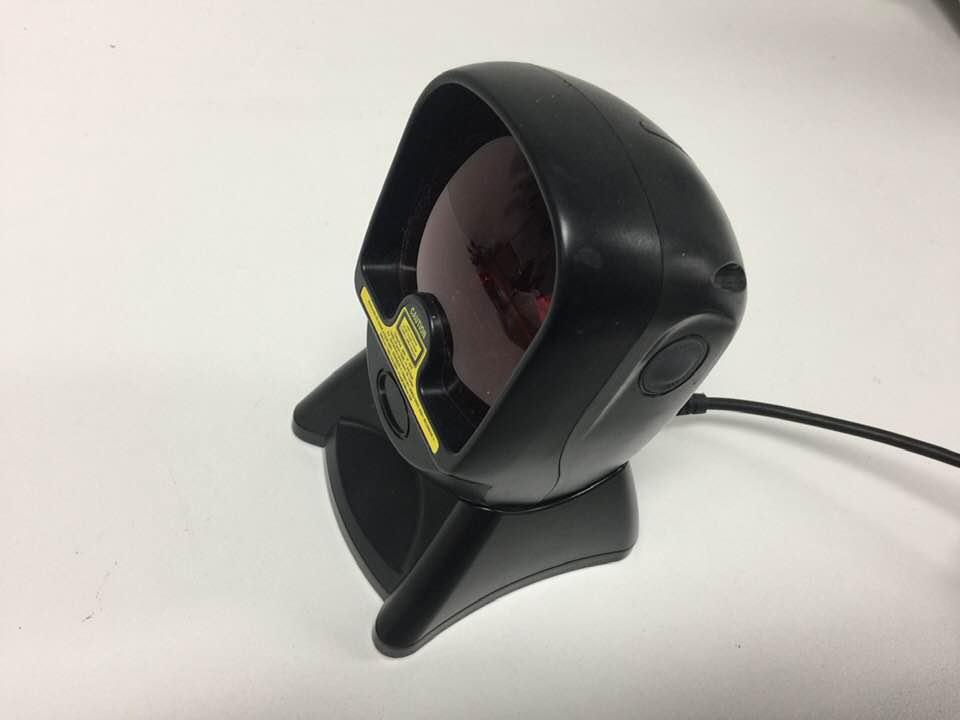 USB Wireless Barcode Scanner – $200
A wireless option to take the barcode to the product and scan. Useful when you have product walls to turn around and scan or working with product that cannot come to the check counter due to being heavy or bulky.
USB Multi Line Barcode Scanner – $300
Provides a better accuracy and fast scanning products.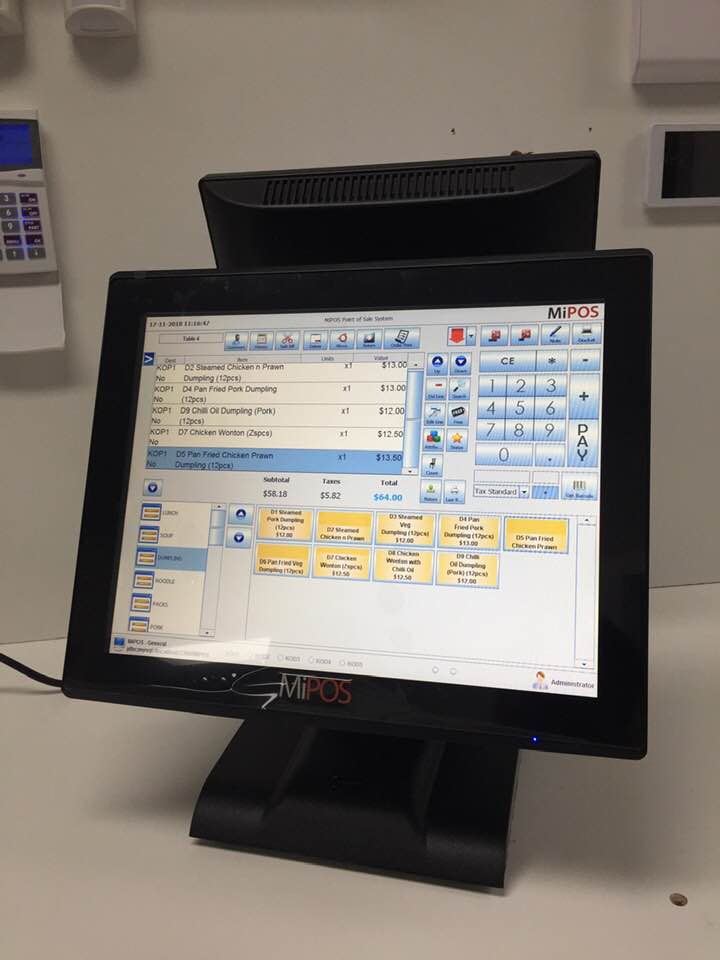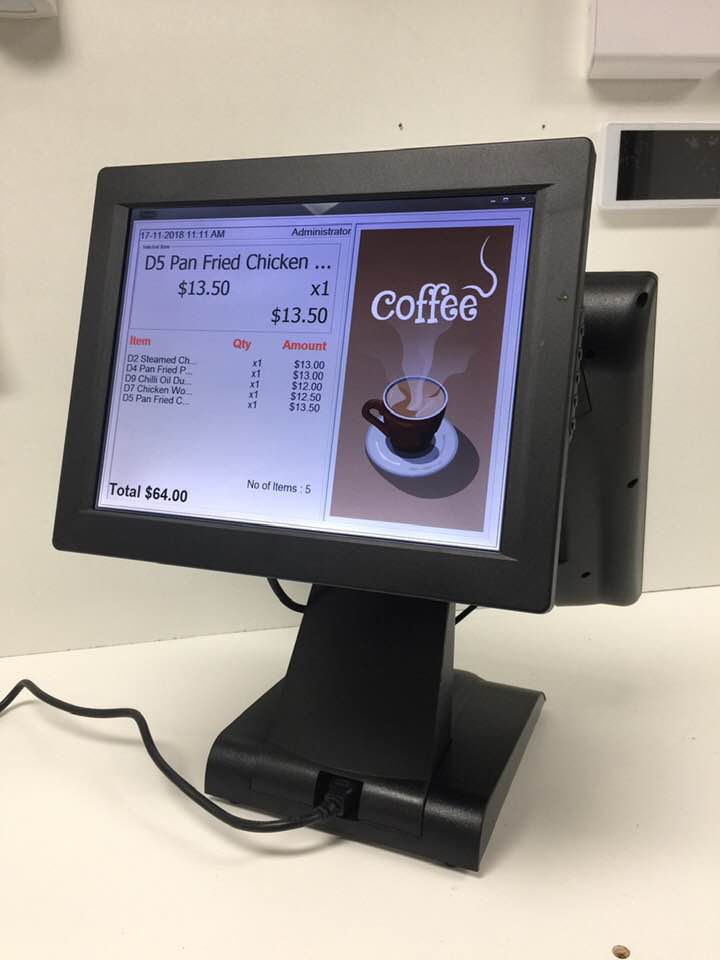 Customer Display – $300
This is my personal favorite. Customer display is referred to a 10 – 15 inch facing customer displaying the items on purchase and majority of the screen is used for displaying store promotions and offers. These promotions impact revenue.
Your business may thousands of dollars for advertising space. This is a free space you can acquire within the store for unlimited potential.
Weighing Scale – $900 – $4500
Integrated weighing scale means, products such as fruits and vegetables are weight and price computed automatically on the POS system. That the basic operation of an integrated scale.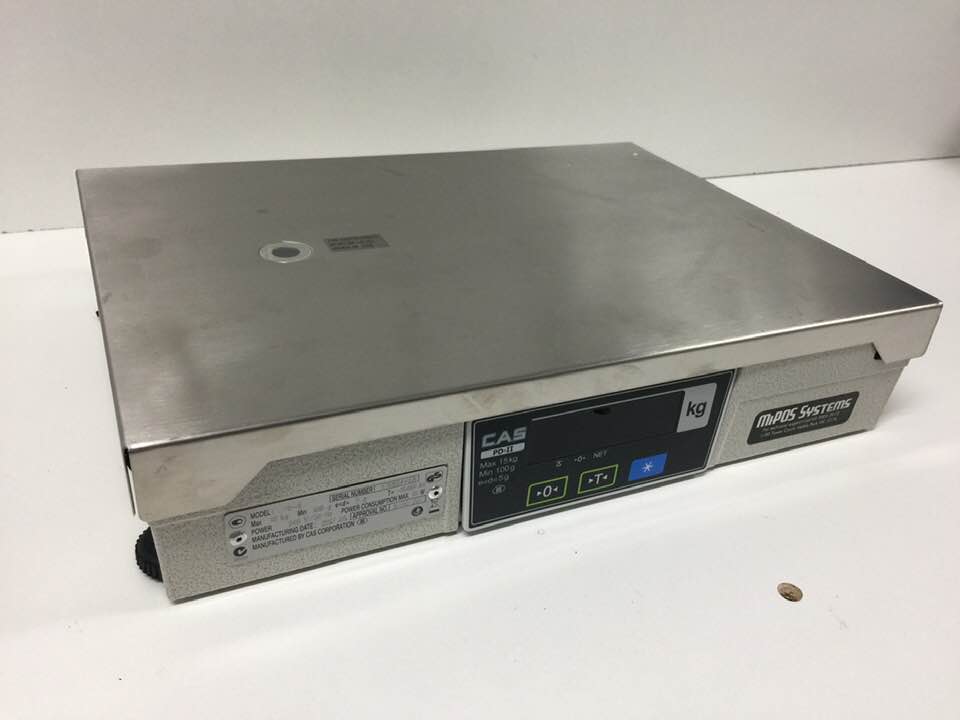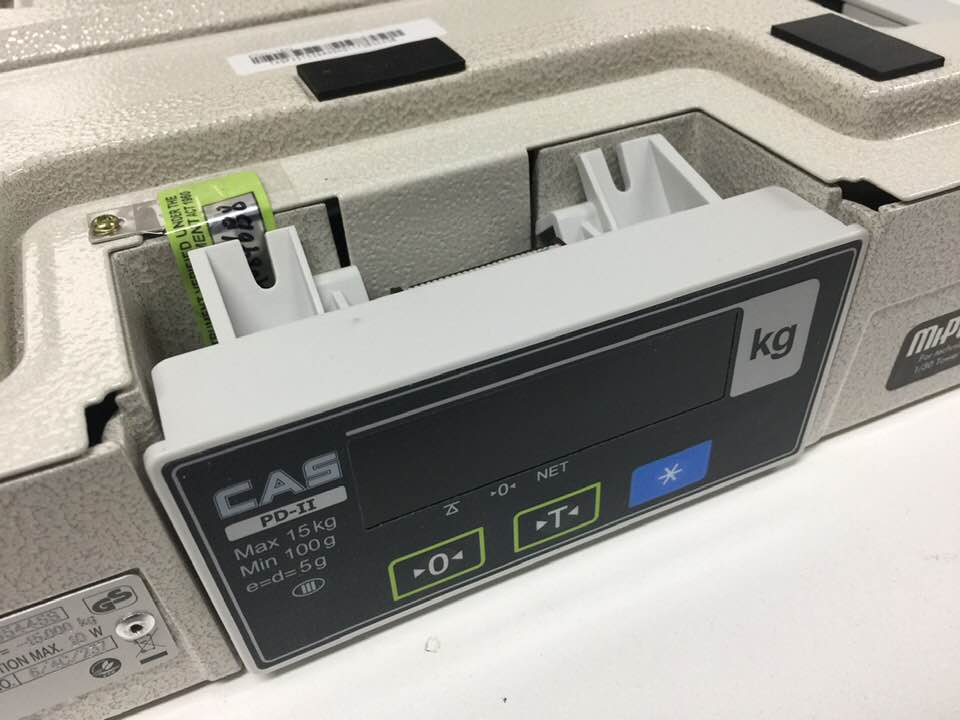 Having said that, as we discussed on Barcode topic, there are weighing scales capable of printing barcode labels with weight incorporated. These weighing scales work on a Product IDs and works standalone. Specially on a Deli or a Butcher, product is put on the scale and PLU is entered on the scale. A barcode label is then printed and pasted on the packaging to present at the checkout.
This feature is heavily dependent on the POS Software.
Each of these integrated scales needs an approval to trade and the Software that you choose to be integrated with the scale also need to be licensed and approved by NMI for trade. This is a very important factor many of small time retailer using integrated weighing scales oversight.
Setup the POS hardware together
We have discussed about the POS Hardware and Accessories. Now the interesting past of putting them up together. If you are computer savvy person, this is just a piece of cake.
This is again one way of doing it. You may choose to take a different approach
Step 1: Unpack Cash Drawer and place it on the bench. Consider Tip #3.
Step 2: Unpack your POS Terminal and that goes on top of the Cash Drawer. Consider Tip #1.
Step 3: Unpack Receipt Printer and place it next to the Cash Drawer.
Step 4: Power up POS Terminal. Connect the printer to POS Terminal via preferred interface, USB or Network. Install printer drivers and make sure you get a successful test printout.
Step 5: Connect RJ11 connector of the Cash Drawer to Printer.
Step 6: You make install additional hardware such as Plug and Play USB Barcode Scanners, Weighing Scales usually comes with a RS232 serial interface and Customer Display being an additional secondary screen to your POS Terminal that interface via extended VGA Port of the POS Terminal. Refer Tip #2.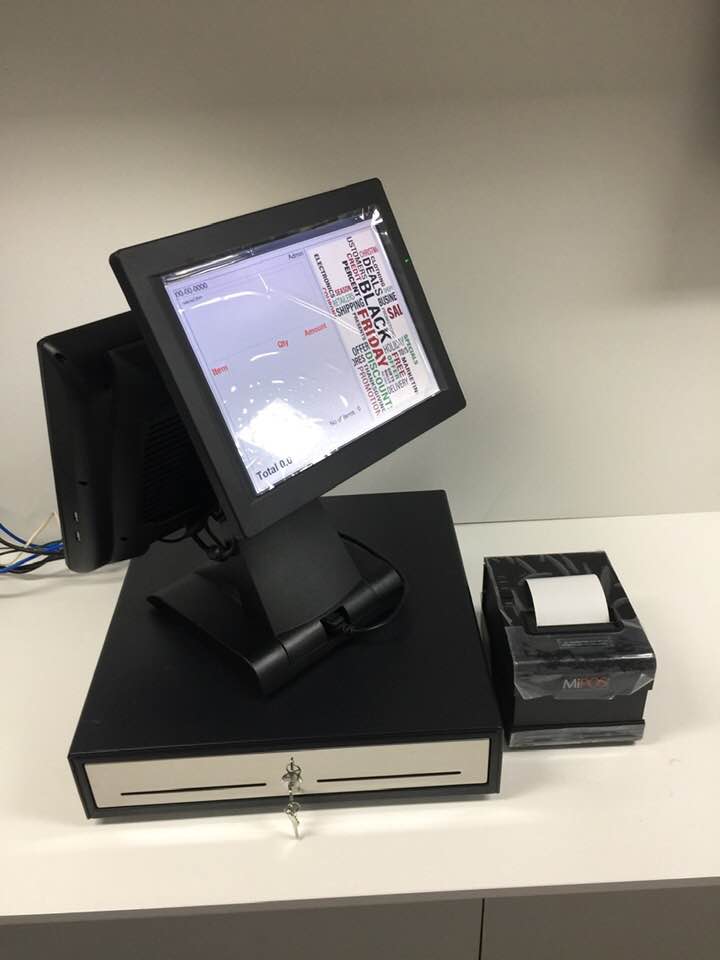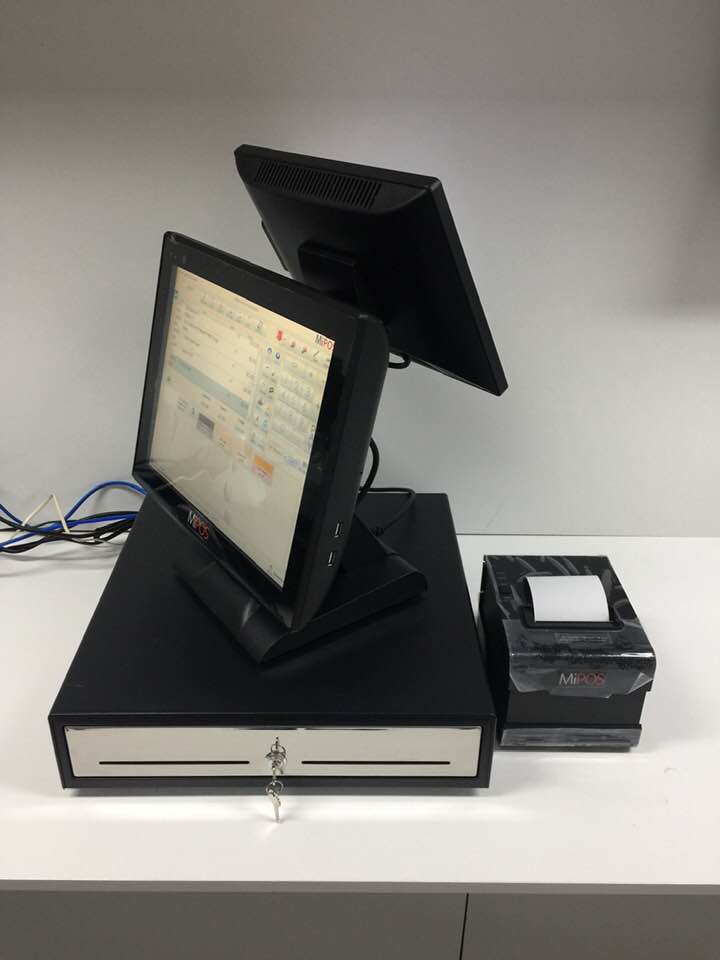 You are now ready with your POS Hardware, let's investigate the POS software side of the project.
EFTPOS Integration
Honestly, you will need a professional support from your POS Software provider to setup this option as this configuration is quite unique to a POS vendor. Going through Point of Sale Discussion Forums, many out there DIY POS Systems, looking for way to integrate EFTPOS just for themselves. Unfortunately, this is not the case. EFTPOS processing companies such as PCEFTPOS, Smartpay, Presto, Tyro lookup you can a legitimate Point of Sale Software developer and only allow promising POS Software developers to be part of their platform. Highly likely they would not respond to individuals with personal use.
How to find a Retail POS Software
This is the most difficult decision you would have to make 'to make or break' your experience setting up the Retail POS System.
It's important to make some research on Google and Youtube to find a POS Software provider closer (local) to your business. Local POS vendor is the preferred option with availability for support if you come across any issues with your POS software.
Some POS Vendors are reluctant to provide just POS Software as their business model is to provide Complete POS System including POS Hardware, Software and Warranty, Service & Support.
Tip #4: You are no longer the preferred business of a POS Vendor as you have taken the profitability out of your POS Project by doing the Hardware setup by yourself. So, there are only a limited number of Software Vendors you can choose from.
POS Software DEMO
Based on your research, narrow down few POS Software suppliers and see if you can visit them for a DEMO. Visit in person will give you a better understanding of what you are getting into.
There are many POS Software vendors provide remote DEMO via Internet to facilitate if your business is situated on a remote location.
Retail POS Software Features
A phone call or an email would not give you all the information you want or paint a correct picture about the POS Software interface. So, DEMO visit will guarantee you that all features are available on the chosen POS Software.
User manage
Simple Sales Interface
Customer Management
Discount and Voucher Options
Receipt Printing, Reprinting, Edit and Refund Sales
Close Cash, End of Day, Email Daily Sales
Comprehensive Sales Reports
Happy Hours and VIP Groups
Products Deal Maker, Eg. Buy 2 get 1 free.
Stock Management
Local Backup and Security
Multi Terminal Support
Restrictions and Limitations
Any other specific feature that you may want to customer design and costs involve.
POS Software Costs
Maximum budget should be about $1000 to install, setup and get training for the POS Software.
About $500 annually to provide Support.
I'm not a believer of License Fees or Venue Fees. But do feel that you can't expect anyone to work for free. So, paying someone for Support is value for money.
I have come across few companies installs POS Software for few hundred dollars and nothing to pay afterwards. Try to avoid these types of software as you will not get any support along with it.
There is a huge difference between tryout free POS software and commercial grade POS Software. You cannot expect anything commercial grade for FREE. Like you don't have anything on your inventory for FREE!
How to install Retail POS Software
It's very difficult to create a guild as installation is specific to the Retail POS Software you choose to install. It's important you get support from the POS Software Vendor to install the software.
#7 Steps of POS Software Installation.
1. Preparation of your POS Hardware
2. Setup and Install Software Foundation
3. Install Database Servers
4. Install POS Software
5. Configure POS Accessories
6. Menu / Inventory Setup
7. POS Software Training to Customer
Therefore, it's important to get professional support to cover these steps for a successful Point of Sale Software Installation.
Is it worth paying for Warranty and Support?
Absolutely Yes.
Although it is wise to buy your POS System from one place to cover Warranty and Support easily, leaving you precious time to manage and develop your retail business, purpose of this guide is that you are interested it setting up a POS system by yourself and you choose to take a adventurous path.
Is it worth getting second hand POS Hardware?
Absolutely Not.
You are already taking the risk by taking over the DIY POS Project. Used POS Hardware means previous owners have used up it's useful life and has upgraded. You would not buy a 10 year old car to run a taxi service would you?
There are many computer recycling centers sell used Touch Screen Monitors and PC with a POS Software as a Budget POS System. How every you phrase it, they are just PCs at end of life.
Is Cloud Based POS cheaper than PC Based POS?
If you look at the costs of the 2 types of POS Systems spread over 3 years, Cloud Based POS Systems going to cost more for the same value for money of a local POS system.
Many would say Cloud Based POS is just a Subscription. Well, You need iPad, iPad compatible Printers, which are very expensive and cash drawers and you setup your own hardware, manage, maintain, replace as the same cost of a POS system.
Say the life of Both Systems are 3 Years

Local POS System (PC Based)
POS Terminal
Cash Drawer
Printer
POS Software
Sub Total – $3000
Annual Support for 3 years
Sub Total – $500×3
Total – $4500

Cloud POS System (iPad Based)
iPad
iPad Stand
Cash Drawer
iPad Compatible Printer
Sub Total – $1800
Cloud Software Subscription 3 years
Sub Total – $100×36
Total – $5400

Summary
It's exciting that you are looking information to setup your own retail POS System. It's even more exciting that you possibly setting up a Retail Business.
Get you prefer collection of POS Hardware. Set them accurately, get a good idea how they work with each other as you'd be needing to provide support to yourself when one of these devices stops working. Yes, that is your risk.
Visit your preferred POS Vendor to supply you the Retail POS Software, go to a DEMO and go through the list of Software Features that you need to run your business efficiently. There is a cost saving when you DIY a POS System setup. And the knowledge that you gain doing so it also a befit.
Good Luck!
If you have any question, just ask, I will try my best to help.